My sister posted a note on a family breakfast favorite: 'Oatmeal Cake'.  As she recalls, we first learned of Oatmeal Cake (a wonderful breakfast dish that my wife refuses to serve me because of the high fat content) at a retreat center up in the mountains of north central Pennsylvania.  Maybe the low-fat version that Pamela posted could actually get made in the Townsend household?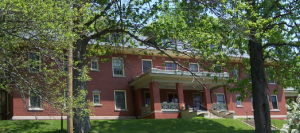 The memory of Oatmeal Cake reminds me of the couple times we did go as a family to the retreat center.  It was a beautiful location and a nice change to catch up with a childhood friend, Chip.  I remember climbing the mountain, a tree that grew up between a massive rock, splitting it in two, and the good food.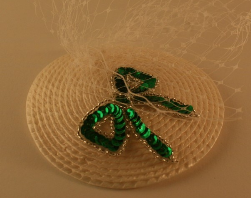 Oddly enough, however, the most vibrant memory I have of the place is that of old lady perfume and emerald colored sequins.  During one of our visits to the retreat center there was a group of old ladies also staying there.  They invited us kids in for arts and crafts time where they were making some little contraptions out of emerald colored sequins.  To this day, certain old lady perfume and seeing emerald green sequins in craft stores takes me back in time, as though I am being yanked into an alternate reality, like no other memory trigger I have.
Isn't it funny how some things have the power to trigger such seemingly random memories in such a powerful way?